Strong and Courageous will take you through the many steps and stages of autism, from the initial diagnosis all the way to long-term planning. You will discover just how strong and courageous you really are as you learn to draw upon God's strength. And your hearts will be encouraged as you realize you are not walking this journey alone.
ISBN 13 (SOFT): 9781512770018
ISBN 13 (HARD): 9781512770025
ISBN 13 (eBook): 9781512770001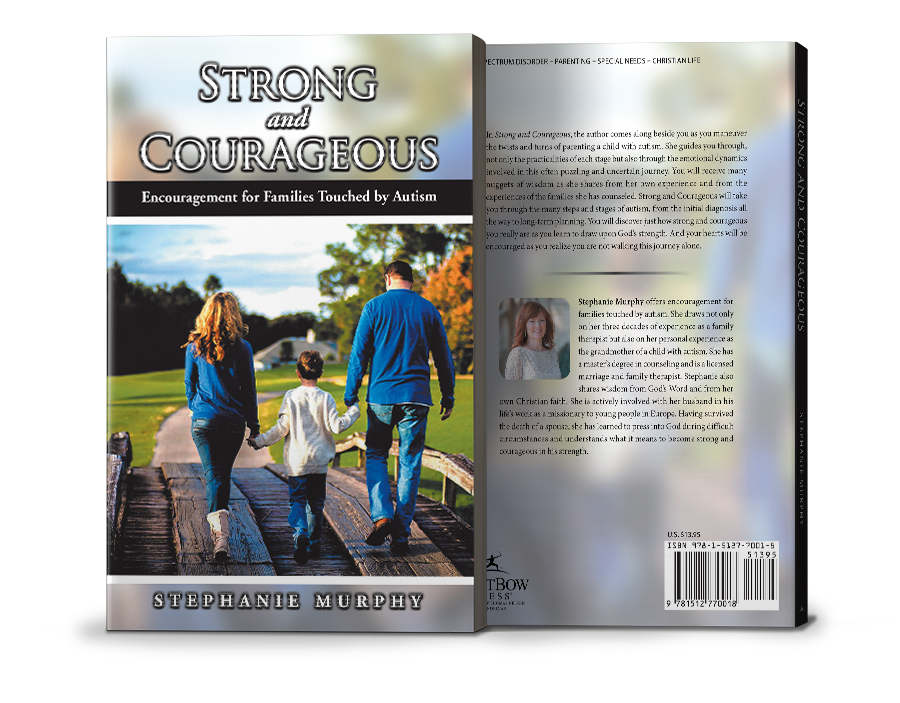 ---
Faith, Hope, Courage, and New Beginnings shares Stephanie Murphy's reflections on love, marriage, spiritual growth, and worship. She touches more specifically on the loss of a spouse through death, remarriage later in life, and how we are led to a closer walk with God in the midst of our brokenness. You will receive many nuggets of wisdom as she shares from her own experience and from the experiences of those she has counseled. Your heart will be encouraged as Stephanie shares how good and faithful God is in the midst of all that makes up our life on this earth. Your faith, hope, and courage will be renewed as you look forward to all the new beginnings God has for you!
ISBN 13 (SOFT): 9781512798432
ISBN 13 (HARD): 9781512798449
ISBN 13 (eBook): 9781512798425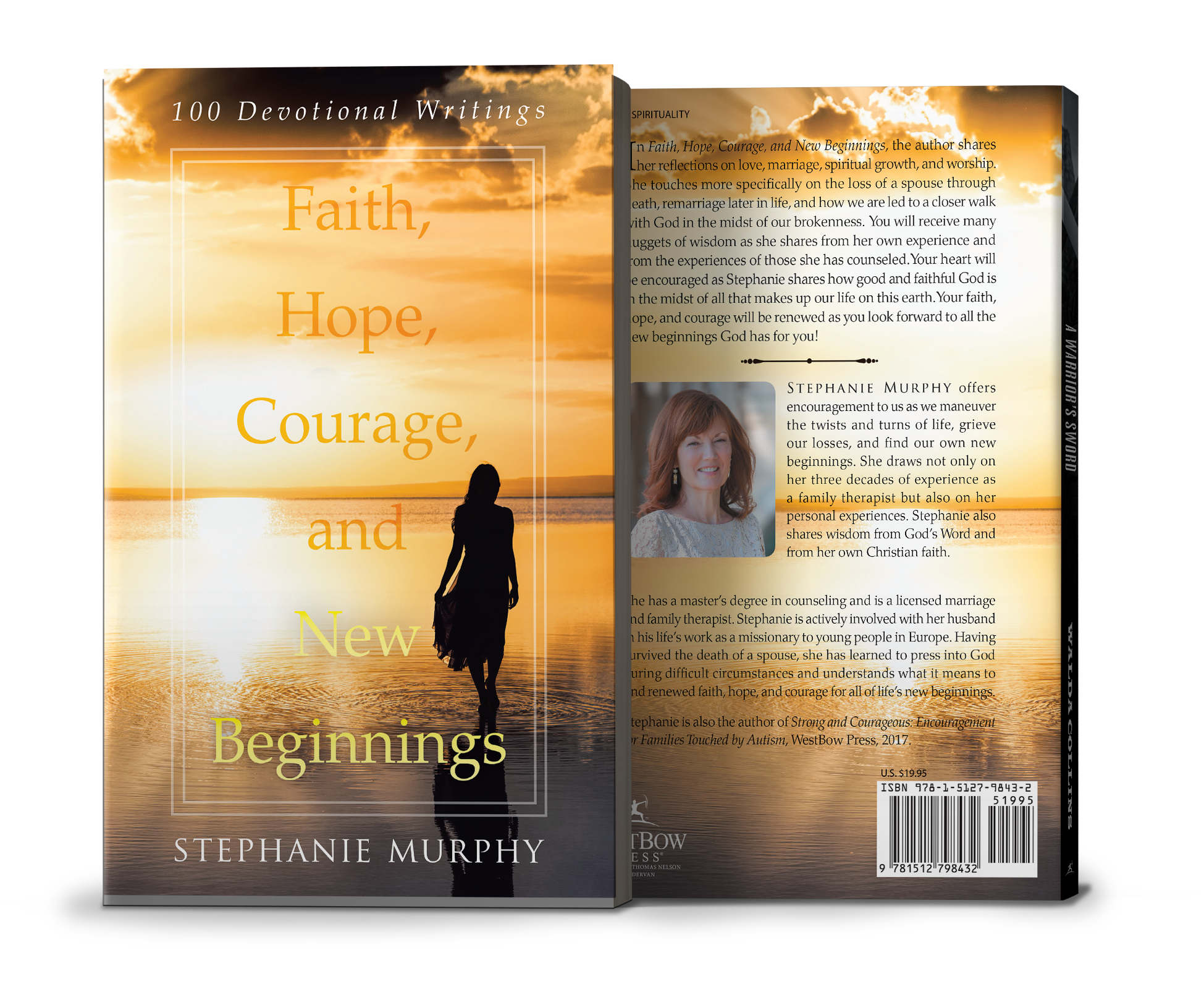 ---
In Rising Higher, Stephanie Murphy offers encouragement and hope to those who struggle with generational dysfunction. She uniquely combines the practicality of counseling principles with the power of spirituality and grace in the healing of generational dysfunction. Because of God's grace, you can soar above the storm clouds of dysfunction. Just as an airline pilot knows to rise above tumultuous weather, we have an inner compass that motivates us to do so as well. We can rise higher. We were made to soar!
ISBN 13 (SOFT): 9781973690351
ISBN 13 (HARD): 9781973690368
ISBN 13 (eBook): 9781973690344